AGCO Trait Award
released on 02.02.2021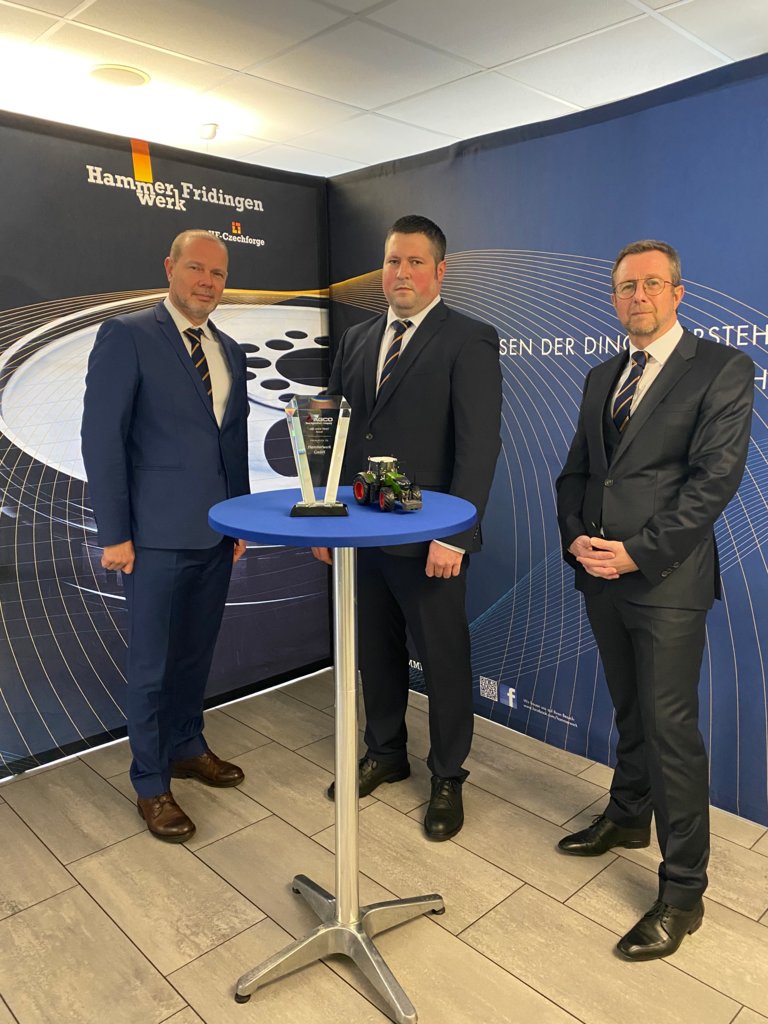 AGCO, with its core brands Fendt, Massey Ferguson, Valtra, Challenger and GSI, is one of the largest agricultural machinery manufacturers in the world.
On 26.01.2021 the AGCO "2021EME Supplier Day" took place. Due to the Corona pandemic, this year's Supplier Day had to take place virtually.
AGCO:
"To AGCO, adhering to our core values and creating a diverse and inclusive environment is not only a priority within our company but also across our supply chain. To reflect the importance of our core values of Transparency, Respect, Accountability, Integrity and Team Spirit, AGCO created a new TRAIT award.
Hammerwerk Fridingen was awarded the first TRAIT award for integrating Diversity & Inclusion in their daily activities."
The Hammerwerk team is proud of this award and will continue to strive to meet these standards.